866-850-5001
Integrating Medication into Addiction Treatment for Optimal Results on the East Coast
Drug and alcohol treatment is different for each individual. As part of our varied treatment options, The Counseling Center supplies Medication-assisted treatment (MAT) for patients. This effective strategy helps numerous people control alcohol or drug withdrawal symptoms and curb cravings that urge them to resume their substance use. Under the watchful eye of our expert clinicians, you may obtain medication treatment to help you move forward in your recovery and meet your end goal of lasting sobriety.
How Medication-assisted Treatment Works
Medication-assisted treatment involves FDA-authorized medications to ease the symptoms and compulsions of drug and alcohol addiction. We know that cravings and withdrawal are rough and make it difficult to prevail over addiction.
We combat your compulsions with prescription medicines such as Vivitrol and Suboxone. Our licensed medical team will collaborate with you to figure out your correct medication and dosage level. As you undergo MAT, we follow your response to the medication to ensure you don't experience adverse side effects and continue receiving the treatment on schedule.
Medication-assisted treatment is most successful when incorporated with accredited therapy, peer support participation, and healthy sober habits. The Counseling Center is glad to provide this extensive level of support. We merge mental and medical health care to address the "whole you" and fight drug and alcohol addiction on all fronts to provide a better opportunity for recovery.
MAT With Suboxone And Vivitrol
The Counseling Center makes use of prescription medicines such as Suboxone and Vivitrol to avert urges and relapse while going through substance addiction recovery. Here's why we utilize these medicines for MAT.
Daily medication ingested orally for opioid addiction
Obstructs brain receptors to stop cravings
Suitable to use long-term under proper Medical care
Limited risk of addiction
Injection administered monthly for alcohol and opioid addiction
Inhibits the brain from experiencing gratification from drug or alcohol use
Acceptable for extended use under authorized medical administration
No risk of addiction
Why We Provide MAT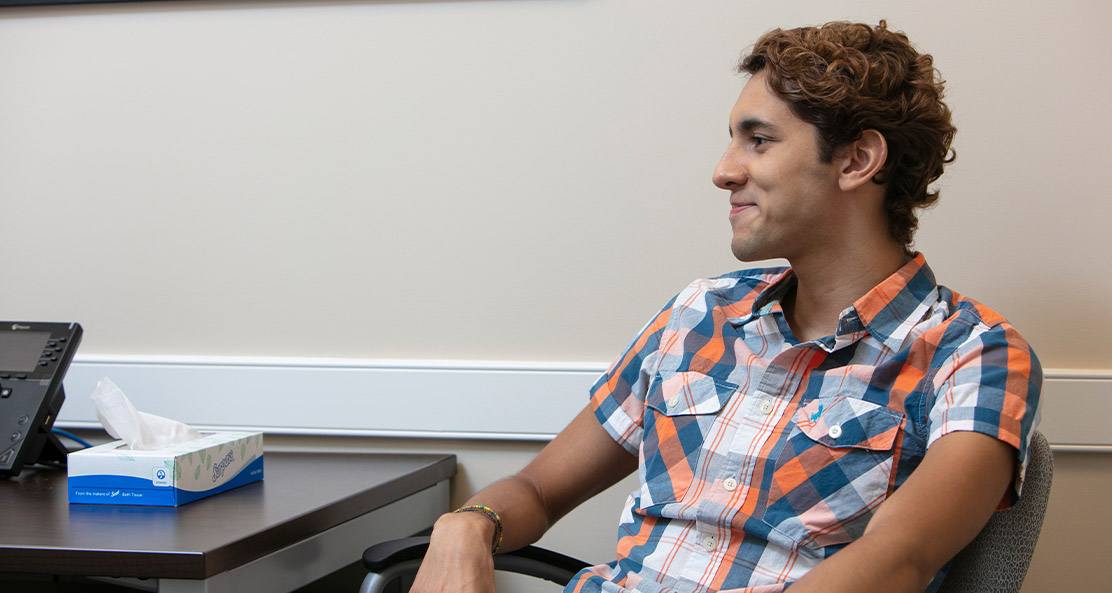 Offering Medication-assisted treatment is just one way The Counseling Center emphasizes patient-centric care. For many people, reducing cravings caused by addiction gives them an added boost in their recovery, and we are driven to find approaches that foster a healthier life.
MAT offers a range of potential advantages for addiction recovery:
Eases withdrawal
Halts cravings
Helps circumvent a relapse or overdose
Allows you to regain your focus on recovery
Provides an increased probability of long-term recovery
Gives you a treatment option that easily incorporates into your daily routine
Who Is Eligible For Medication-assisted Treatment?
As with all treatment at The Counseling Center, we work collaboratively with you to find methods that meet your unique situation. If you are participating in therapy, but the physical obstacles of drug or alcohol addiction continue to slow your recovery, we may have a conversation about your potential for Medication-assisted treatment.
We'll assess your current state of addiction, physiological and mental condition, and any existing co-occurring disorders. MAT is suitable for patients who
Are medically stable
Struggle with opioid or alcohol addiction
Still struggle with powerful cravings
Are open to addiction therapy
If you qualify, we'll speak about your MAT targets and incorporate that treatment into your personal plan of care.
Request Help Today For Substance Use Disorders
Looking for medication-assisted treatment and mental health support during addiction recovery? The Counseling Center is ready to help today. Dial 866-850-5001 or complete the form on this page, and we will reply promptly, 24-hours a day.