866-850-5001
Partial Hospitalization Program
The Counseling Center gives you several options of outpatient support to accommodate your specific situation. Our highest level of care is our partial hospitalization program (PHP). The comprehensive plan of therapy every day helps you concentrate on drug or alcohol use recovery and establish the basis for long-term sobriety. As with every service we provide, our purpose in PHP is to provide customized care in recovery and help you move forward toward your personal goals for a sober life.
Immerse Yourself In Our Top Level Of Support In The Partial Hospitalization Program
Similar to our other forms of care, the partial hospitalization program at The Counseling Center provides therapy for substance use recovery. The difference between PHP and our other offerings is its more intense plan. Partial hospitalization entails at least five hours of daily treatment, five-six days per week,
at our facility. In these hours, you'll go to both personal counseling and group therapy to enhance your knowledge of drug or alcohol use disorders, co-occurring behavior disorders, and the skills you need to establish a happier, healthier life.
In PHP, you also receive more care under the supervision of our specialized team. They help you get the treatment and medical guidance you need and make certain you abide by your therapy schedule each day. Together, we'll get you to a point where you can cut back on therapy sessions and take another step forward in your long-term addiction recovery.
Discover If PHP At The Counseling Center Is Right For You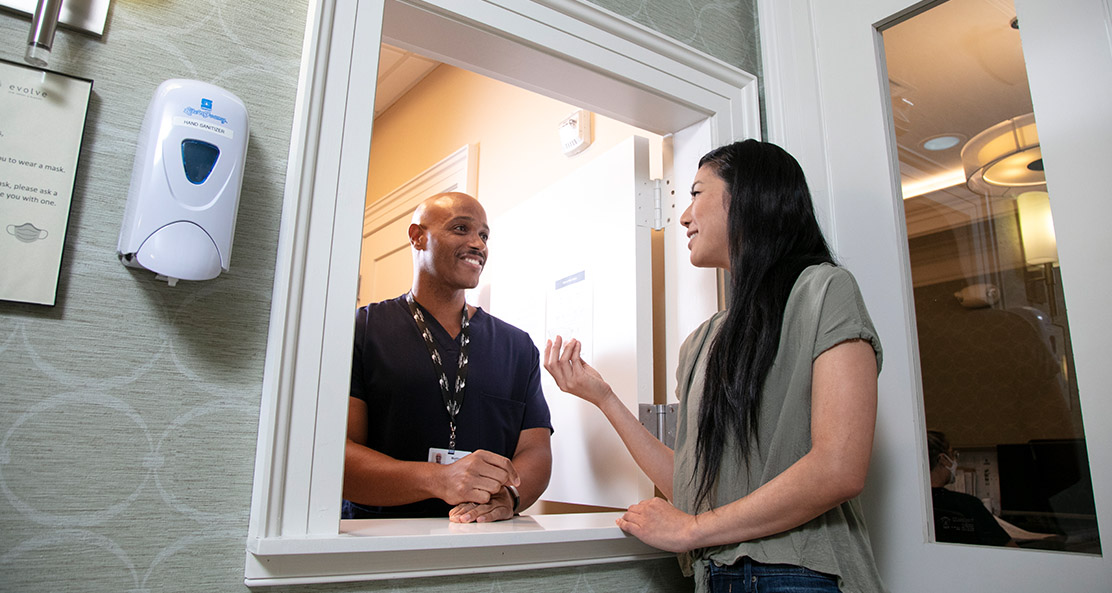 Our partial hospitalization program is designed for individuals who don't require detox but continue to grapple with staying sober and are in danger of a relapse. Whenever you ask about treatment at The Counseling Center, our team will assess your situation and speak to you about your needs and goals to determine what option will best serve you.
Generally, individuals in PHP are:
Medically stable
Struggling with a substance use disorder
Seeking support for co-occurring mental health disorders
Age 18+
Finished with detox
If you aren't sure The Counseling Center's treatments make sense for you in your current level of recovery, reach out to 866-850-5001, and we'll help you discover the most suitable course of action for you.
Structured Sober Living For Patients Of Our PHP
If you're enrolled in PHP, you can also live at our sister facility, AffinityOne. Located just next door, you can sleep, eat, and relax in this sober-supportive setting when you've completed your daily treatment at The Counseling Center. AffinityOne offers a comfortable place to live and the ability to put in practice what you discuss in your counseling sessions without the external elements that could cause a relapse.
We Are Standing By To Assist Day Or Night
If you or a person close to you need drug or alcohol use support, help is available now. Call 866-850-5001 or fill out the following form, and a member of our team will respond in a prompt fashion, no matter the time or day. We are here to help you now.